Can store up to 10 deer carcasses or similar.
The cold store has an overhanging 1 m long canopy/chamber length with canopy 3,000 mm/. It is made of 100 mm-thick sandwich panels with a polyurethane core. The floor is made of polyurethane sandwich panels and acid-resistant sheet metal.
The door is 900 mm wide and 2,226 mm high.
The container is equipped with refrigeration equipment powered by 230 VAC.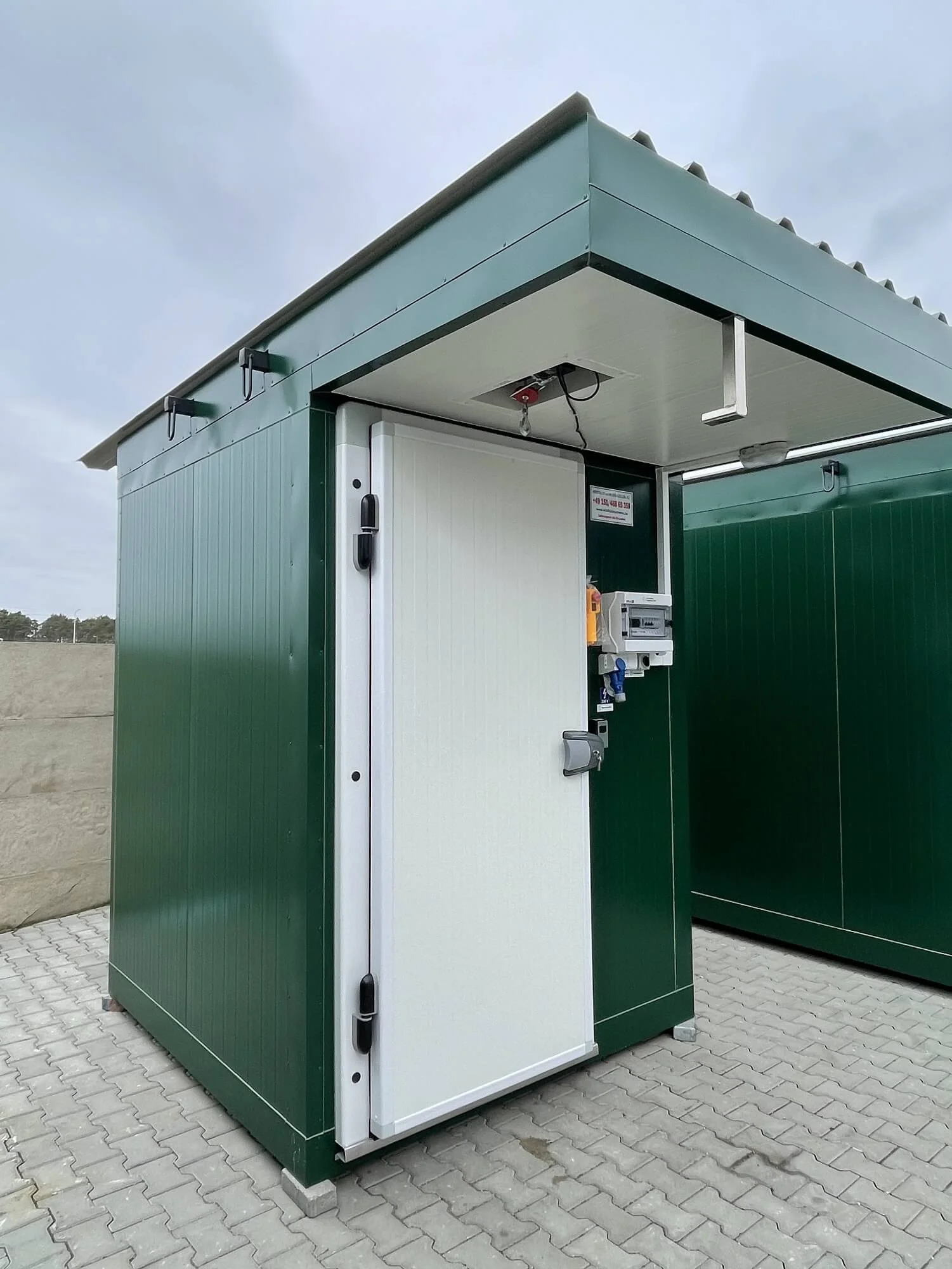 Equipment:
• U-shaped rail /roller/ for hanging the hooks,
• a set of 10 hooks
• electric winch 250 kg/500kg installed above the entrance of the cold store,
• electrical wiring and lighting installed in protective ducts inside the cold store
• electronic controller for programming temperature settings from +10° C to -5° C,
• set of door keys (2x),
• upon customer's request, we assemble shelves made of acid-resistant sheet metal.
Specification:
| | | |
| --- | --- | --- |
| Dimensions [mm] | External | Internal |
| Length [L] | 2000 | 1800 |
| Width [W] | 2000 | 1800 |
| Height [H] | 2800 | 2400 |
Copyright 2022 Game Cooling System Ltd